As a female photojournalist, I'm passionate about promoting female photographers and their huge depth and breadth of work. My own photography work focuses on portraiture and, whilst my style is either very clean or somewhat surreal, I'm often drawn toward the romantic and ethereal in others' work. And you won't find much finer in this genre than Amanda Diaz. The Canadian photographer has been working in the industry since 2008, producing exquisite portraiture across a range of genres.
But that's not Amanda's only skill set. She's also produced a range of courses to help photographers improve different aspects of their photography and has a, quite frankly, a staggering collection of 350 overlays (and counting!) that you can add to your images in post-production.
I was lucky enough to chat with Amanda about her work and shooting style – I hope you'll find her as fascinating as I do.
Thanks for chatting with me Amanda. What got you started with photography? Is it something you've always been interested in and how did you get started?
A: Before I started working as a photographer, I worked with special needs children. Most of my working life up until that point had been spent working with them in schools and in the home, helping parents. But after years of this I was beginning to burn out. So I thought I needed to investigate something else that I could study while I worked and started studying graphic design. But towards the end of the course, I realised that I wasn't really enjoying it as much as I'd thought I would.
We had to do a minor alongside our major and I'd chosen photography. I bought an entry-level DSLR and started photographing friends and their kids. And I had a really good response to the images. I hadn't intended to become a photographer, but the work started building up. I was also lucky enough to have various mentors and they helped push me along the way.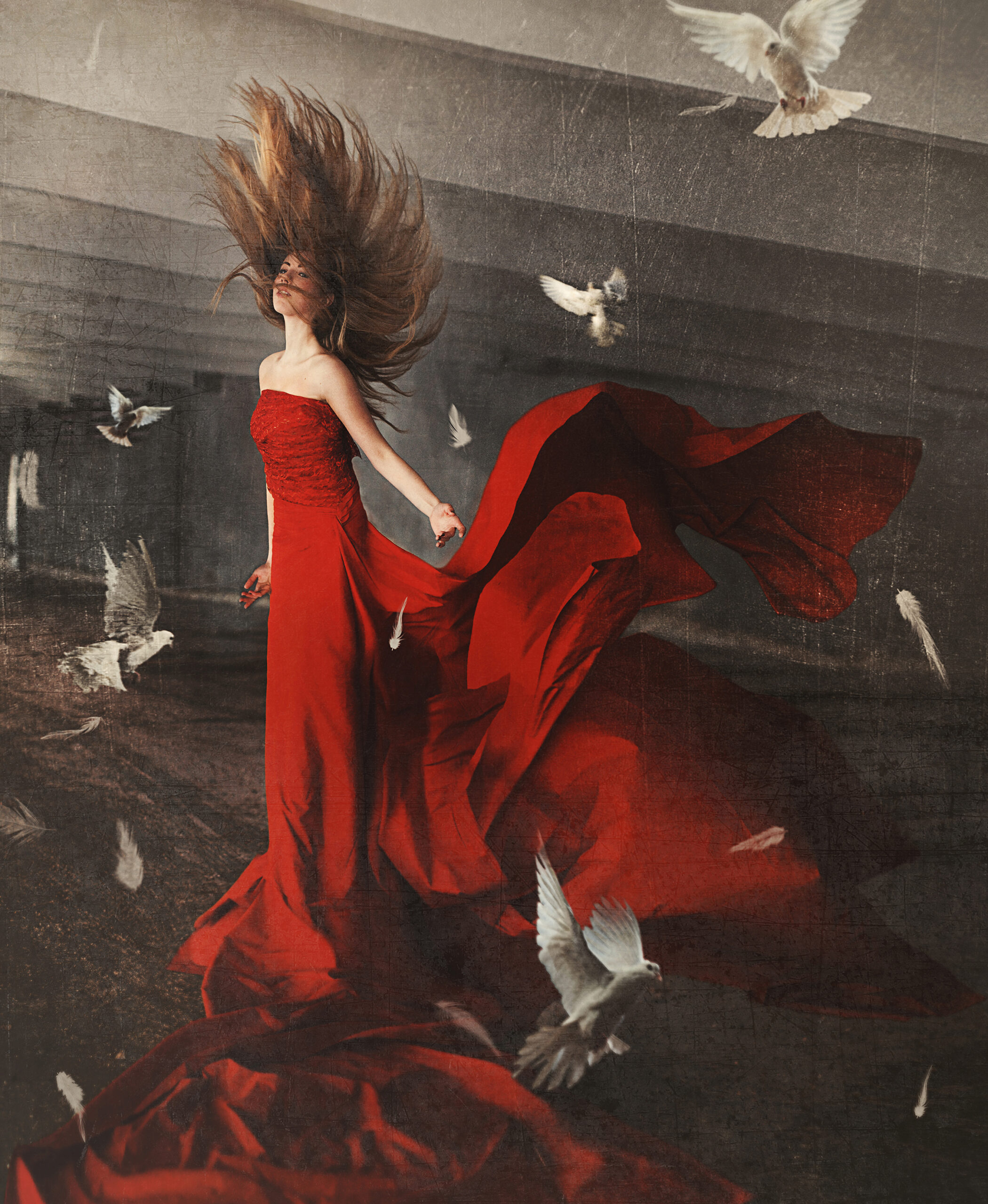 Your work is primarily focused on people – was that a conscious decision to focus on portraiture in all its forms? Do you ever photograph landscapes, still life etc?
I didn't know what I was interested in and I took photos of the most random things for my course assignments! I'd lay out a bunch of pencils and stack them in different ways, photograph M&Ms in the grocery store or shoot late night motion blur. I thought it was all pretty cool. When I started getting clients, I was shooting weddings, families and social events. I worked with my first model a few years in. She was a pink-haired punky goth chick – she was posing and I started to direct her. We shot outside with blurry backgrounds and I really liked the results. That's what got me into portraiture.

I do secretly photograph landscapes or random objects but I don't post them or share them online – they're my secret stash! I don't think my audience would be interested, who wants to see a photo of a red phone booth?! I take lots of photos of my cats as well!
We foster cats so I take lots of photos of cats too!
What do you shoot on? Is there a particular camera/lens combination that you always fall back on?
I am still using an older Canon 5D Mk IV and haven't gone to a mirrorless system. I started with Canon and stuck with them. I have mostly fixed prime lenses. The 85mm is my go-to. My f1.2 is being repaired at the moment but I'm using a Tamron f1.8, which is great. I also have a Sigma Art 50mm f1.4 and a Canon 100mm that I use for head and beauty shots.
Lighting is obviously vitally important to your work. Can you share with us the kit you use? Do you enjoy playing around with lighting and creating new looks?
As far as studio lighting goes, I started out with Alien Bees. I bought a second-hand kit which had a beauty dish included. And I loved shooting with that. But Alien Bee's colour temperature has a tendency to fluctuate and they're not always the most reliable. So when I saw that another photographer locally was selling his Profotos I snapped them up. They're a much better light.
But I prefer shooting with natural light if I can get away with it. When I do use studio lighting it's more about the modifiers you can use and add in the natural light that's going on outside. I'm always thinking about where the sun is and what I can do with it. Of course, the problem with natural light is that you can't control it! But I'd say about 80% of my work is with natural light. If I'm doing a commercial shoot, I'll use artificial light for consistency. I don't own a studio and I tend to shoot on location or use a space in the client's home or business.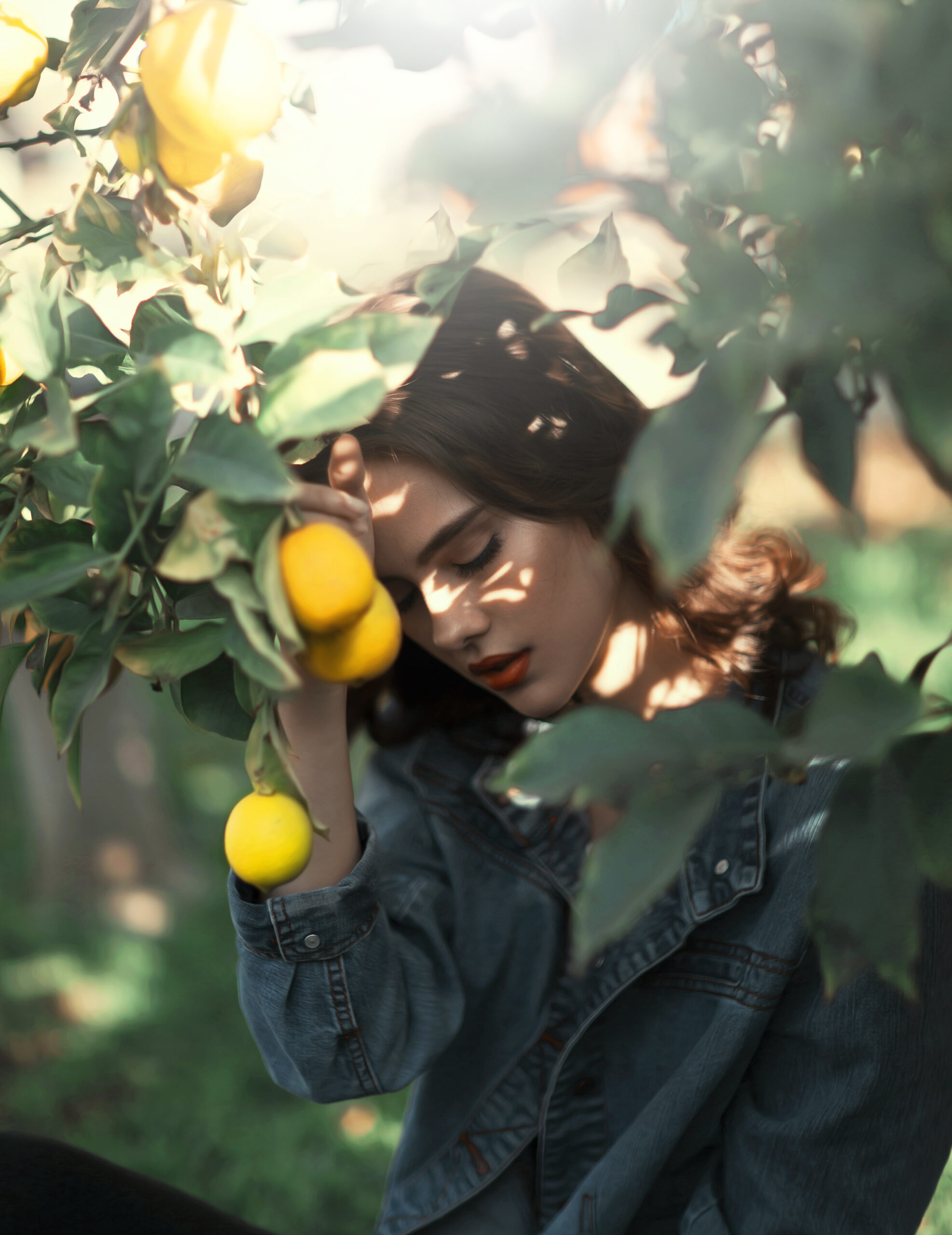 Your commercial work is very different to the rest of your online portfolio. Do you do a lot of commissioned work?
I would say it's about half and half. I work with a lot of hair salons and do a lot of hair competitions. The paid commissions aren't always what you want to do; it has to be what the client needs and wants. Clients hire you because of your work but they don't necessarily want you to shoot 'your work'. They want you to follow a brief, but they've hired you because they trust in your skills. I do shoot a lot of personal work as I think you can get burnt out if you're just shooting for clients.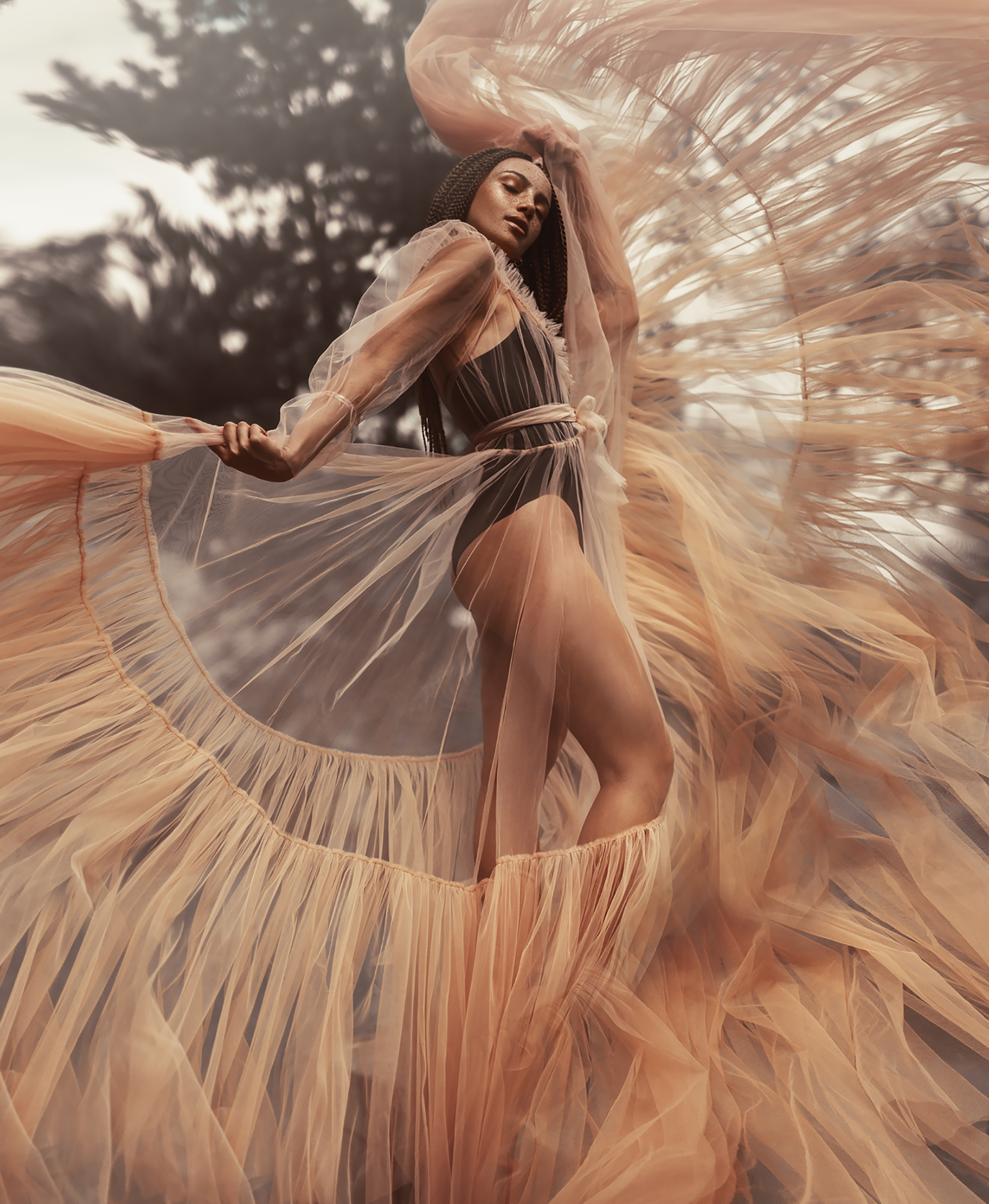 I wanted to ask about your Conceptual work and, in particular, the images with the angel wings. I love them – there's such an ethereal feel to the shots! What made you come up with this concept, and where did you find the amazing wings?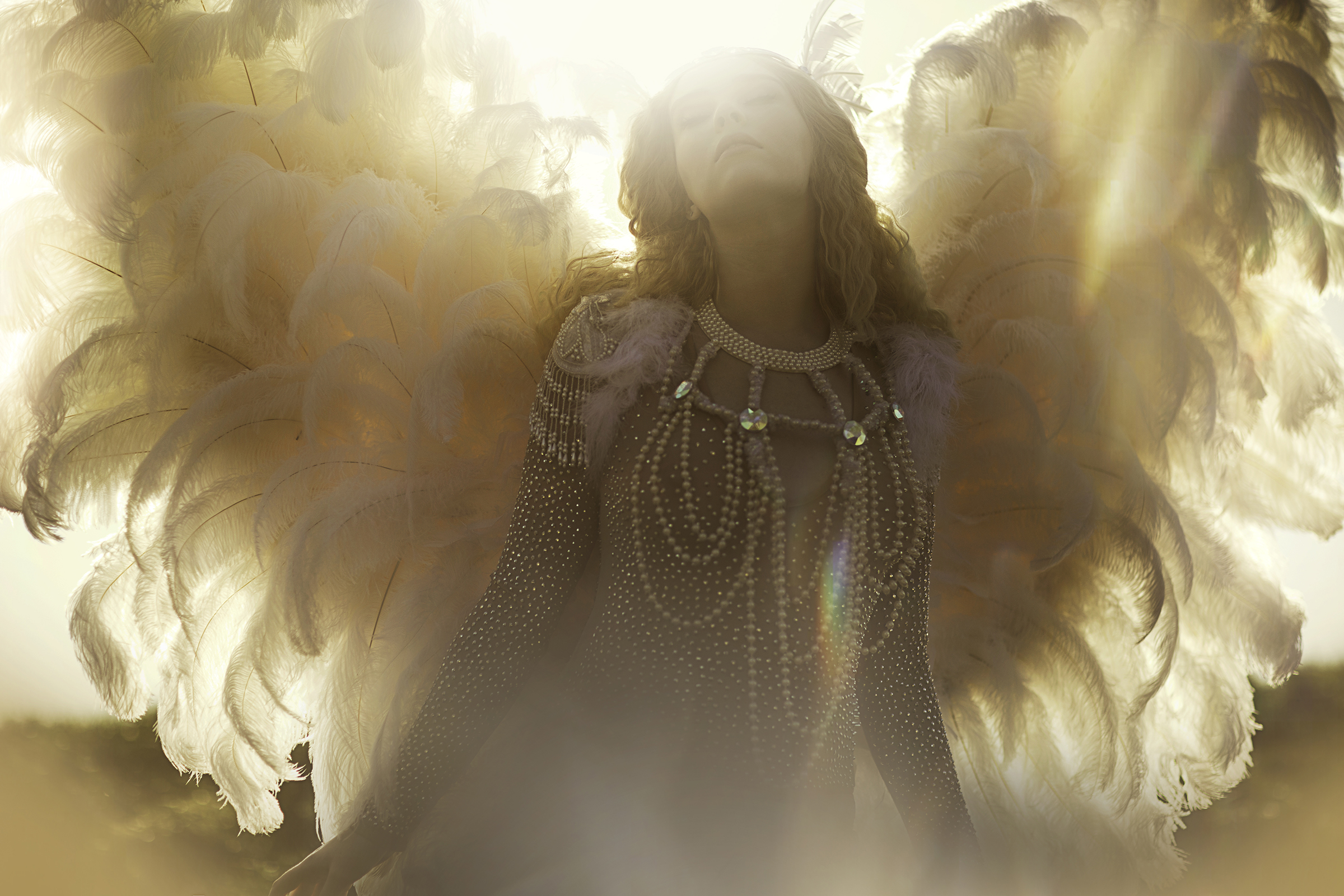 I was in L.A. for an actual job but a make-up artist that I follow reached out to me and suggested we do a shoot. He was friends with a guy who worked with Victoria's Secret and we were able to borrow the famous Angel wings from the catwalk shows. Some of my best shots aren't actually planned and, in fact, when I plan too much, I can be disappointed. We went to a random part in L.A. and the sun was really strong and bright. Fortunately, there was a hill in the park which we sent the model up and I was able to shoot her with the sun behind the wings. It's one of my favourite shoots because I'll probably never get the chance to shoot with the wings again. And it didn't cost me anything!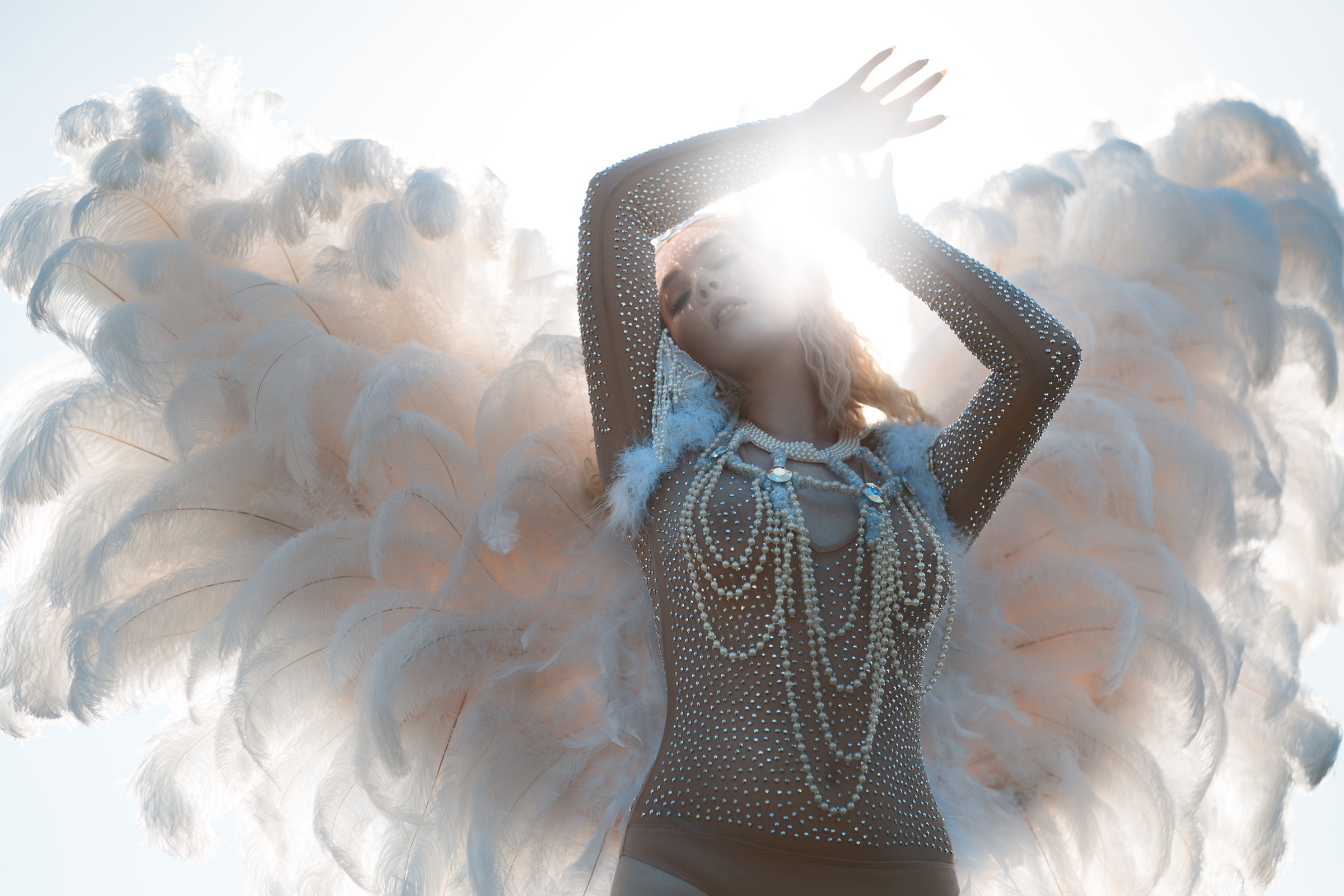 Can we talk about the Princess Grace shots in your Fashion and Beauty portfolio? Who were these shot for? Was this a concept you came up with?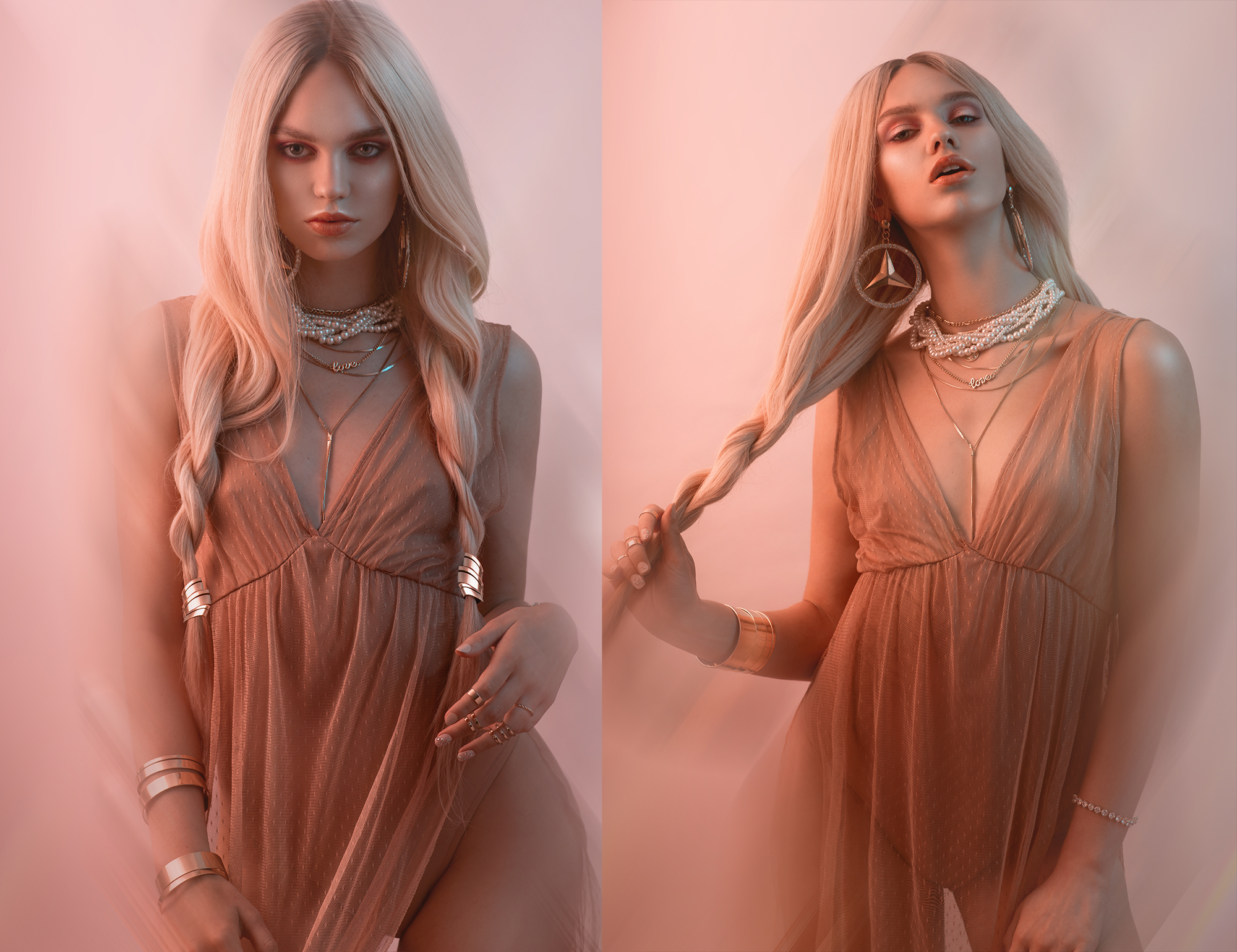 This was for a magazine editorial and another collaboration with a make-up artist. She brought some random jewellery and clothes, and I already had the crown and some tulle. I shot with two ring lights with gels taped over them – the make-up artist had the same ring light as I did so I used that. I just shot as if we were outside and used a higher shutter speed. We actually submitted the work to the magazine and they picked it up. The pay is nothing to write home about, but most creatives and photographers do it for the tear sheets to add to their portfolio.
Your images have a very distinct 'feel' to them – it's easy to tell you shot them. Do you consciously shoot images with a particular style of lighting and with similar tones?
I think it's a preference I have. I'm not keen on too much contrast and I like things to be mellow. It's really hard to explain but there's definitely a certain vibe to my images.
You have an astonishing range of courses and tools on offer to help fellow photographers. How did you get started with this side of the business?
My background was in teaching obviously, so I spoke at conferences and collaborated with other companies that would film me presenting. But after years of this and only getting paid small percentages, I decided to start my own courses. The overlays and tools were things that I'd created to use in my own work. I'm lucky to work with a great team that helps me with marketing. That's my downfall – I'm not a salesperson! I needed more structure and they provide that.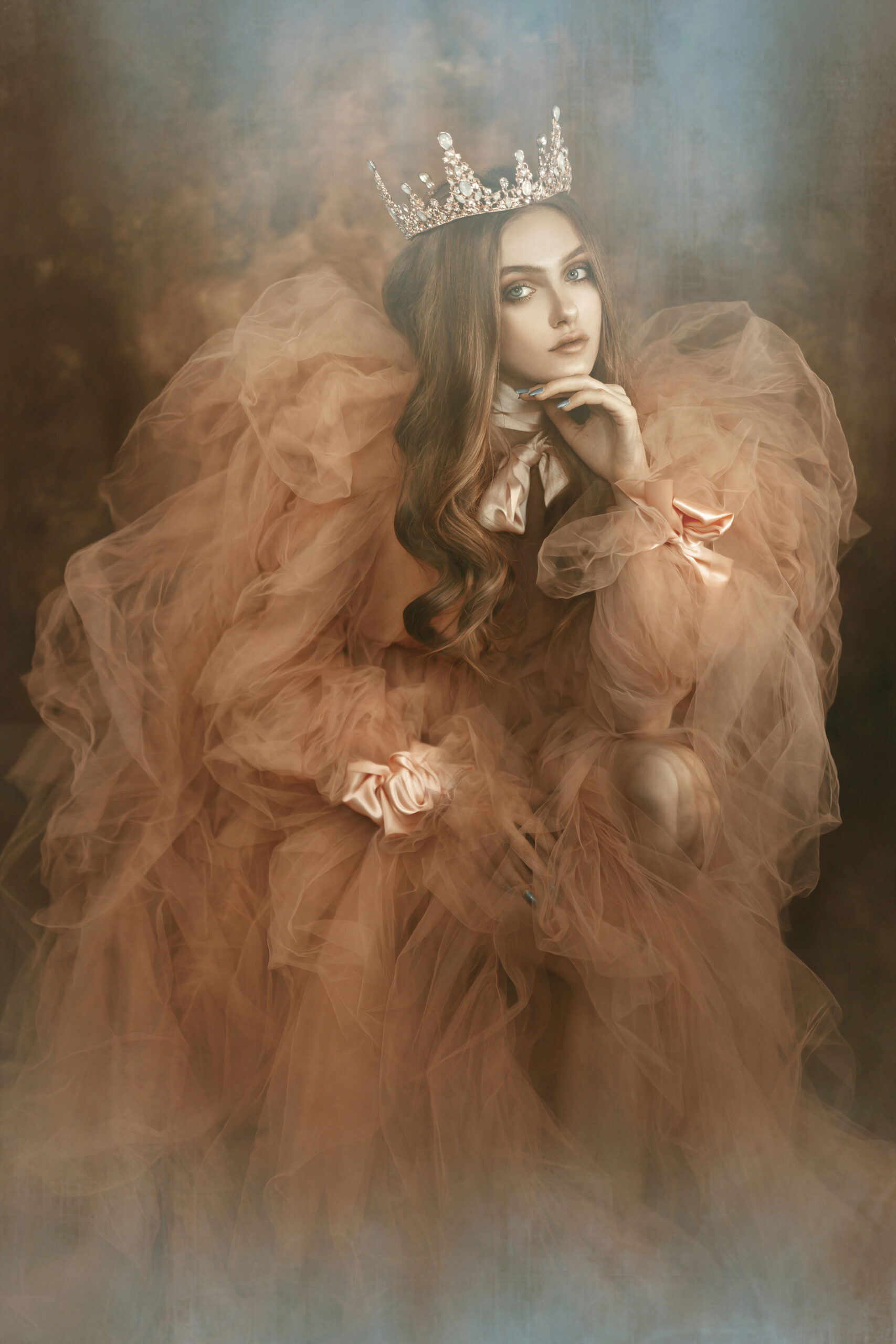 Do you constantly add to the courses and tools that you offer?
I'm always working on new stuff. There are new courses coming on how to be creative and advice on shooting regular clients as opposed to models coming soon.
It's been great to chat with you about your career. One final thing that I'm interested as another female in the industry is whether you feel you've faced discrimination?
Yes, although it is getting better from when I started 14 years ago. I think that in the early stages I was still growing and learning and I came across people like that when I would shoot at weddings or events. There were also the local photographers making rude comments sometimes, maybe because they felt threatened about the attention I was getting? Who really knows! And while it has gotten better, I still come across the occasional ignorant comment online at times, usually from the 'not-so-great photographers' making critical comments. It used to really confuse and upset me but now I just do not have the energy to bother so I delete and block. And I advise others reading this who may go through that to also do the same.

To join Amanda's Free Masterclass and Workshop on Natural Light Photography, click here. If you want to see more of Amanda's work, visit her website.